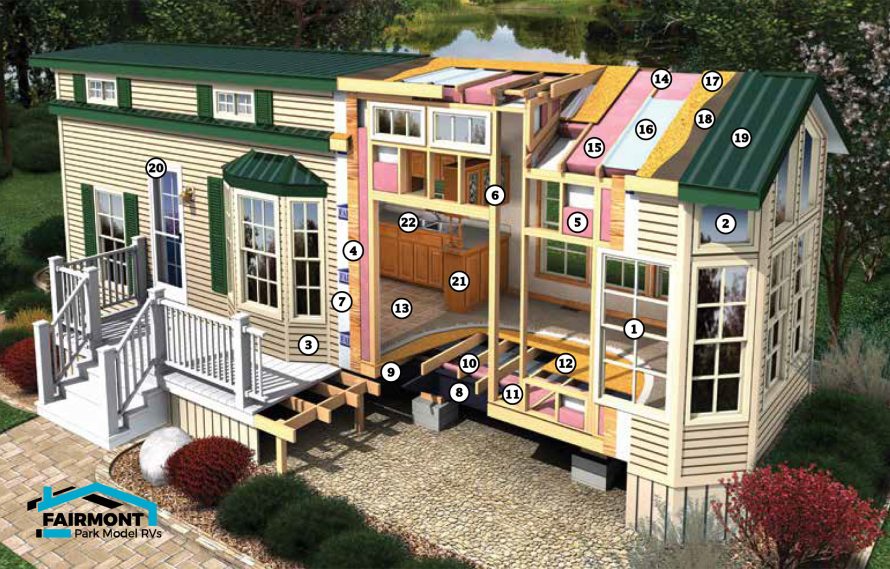 Country Manor by Fairmont Standard Features
*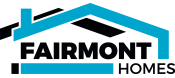 1. Vinyl Thermopane Window w / Low-E-Glass Tilt-To-Clean Single Hung Gridded
2. Trapezoid Windows w / Low-E Glass Per Plan
3. Royal Dutch Vinyl Lap Siding
4. 7/16″ OSB Sheathing Throughout
5. R-13 Kraft-Backed Fiberglass Insulation
6. 2×4 Sidewall Studs
– 16″ O.C.
– Headers Over All Windows and Doors
7. Exterior Weather Wrap Throughout
8. 8″ I-Beam Frame w / Detachable Hitch
9. Breathable Mesh Underbelly
10. 2×6 Floor Joists
– 16″ O.C. Transverse Framing for a Sturdier Floor
11. R-22 Fiberglass Insulation in Floor
12. 3/4″ OSB Tongue & Groove Floor Decking
13. Congoleum Lux Flooring (Kitchen, Bath, Dining Room, Living Room and Hall)
14. 40# Truss Roof Rafters 16″ O.C.
15. R-19 Insulation in Roof
16. Innovent Vent Chutes Above Insulation
18. Ice and Water Shield Full Roof Coverage
19. Owens Corning Oakridge Pro Lifetime Shingles Eave, Soffit and Ridge Ventilated
20. Residential Rear Entry Door w / Storm Door 10 Lite Door Per Plan
21. Hardwood Residential Cabinets with Hardwood Stiles, Flat Panel Cabinet Doors and Hidden Hinges
22. Dual Bowl Stainless Steel Sink w / Moen Pull-Out Chrome Faucet
Additional Features Not Shown
• 1/2″ Drywall Walls (Vinyl Covered)
• 1/2″ Residential Textured Drywall Ceilings
• LED Can Lights – Ceilings
• Shaw Carpet w / Tack Strip (Bedroom, Loft and Stairway)
• Residential Whirlpool Appliances
• Built by the housing experts
*All descriptive representations are believed to be accurate at the time of publication. However, due to product improvement and changes in suppliers, design and production may vary. Note: Fairmont Homes reserves the right to make changes in price, colors, materials, components, and specifications and to discontinue models at any time without notice or obligation. Fairmont Homes assumes no responsibility for any error in type, print reproduction, specifications, or floor plans in this or any material.